Borano allows us to offer a wide selection of high quality and durable hinges, levers, locks, bolts, knockers, pulls, decorative clavos and straps to blend beautifully with the style of your home and your chosen custom door. These hardware are made of solid brass and ready to withstand harsh weather conditions and last for generations to come. Choose your hardware and finish to customize your own entry. You may also select your own hardware options.
ACORN FINIAL HINGES
A door is only as strong as its hinges. Specially manufactured exclusively for Borano, our 4.5″ X 4.5″ solid brass hinges are bigger and stronger than the industry standard hinge. For our 2 ¼" thick doors, these heavy-duty hinges with acorn finials are specially designed to carry the weight of our doors, providing long-lasting door operation.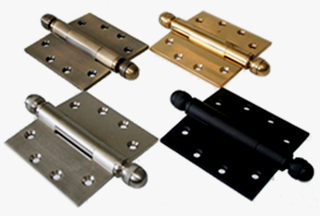 Compare Borano hinge to industry standard hinge!
| | | |
| --- | --- | --- |
| | | |
| Borano exterior door hinge | Borano interior door hinge | Industry standard hinge |
Finishes
| | |
| --- | --- |
| | |
| OIL-RUBBED DARK | LIFETIME BRIGHT BRASS |
| | |
| ANTIQUE BRASS | SATIN NICKEL |
CONCEALED HINGES
Concealed hinges are the preferred option for door elements with contemporary design requirements. Borano offers robust stainless steel concealed hinges that are hidden from view and thus inconspicuous – only the door leaf and the handle are visible. This hinge allows 3-dimensionally adjustability or a complete 180° opening angle of the door.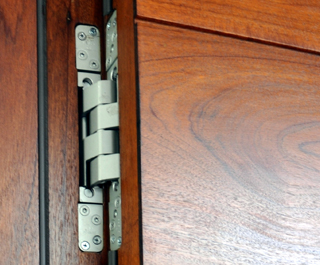 LEVERS & LOCKS
Borano levers are designed to complement your chosen door style. They are made of solid brass, and come in various finishes.
Levers
| | | | |
| --- | --- | --- | --- |
| | | | |
| BIEL | BARDI | AMALFI | CONTEMPORARY |
Deadbolts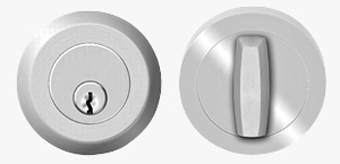 Finishes
| | |
| --- | --- |
| | |
| OIL-RUBBED DARK | LIFETIME BRIGHT BRASS |
| | |
| ANTIQUE BRASS | SATIN NICKEL |
Lock Systems
Borano offers high quality single-point or multi-point lock hardware for our pre-hung doors. The multi-point locks latch into the doorframe at several points and provide added security for tall doors, French doors and impact doors in hurricane prone areas. The series of multiple latches and bolts are locked and unlocked in a single motion. Read More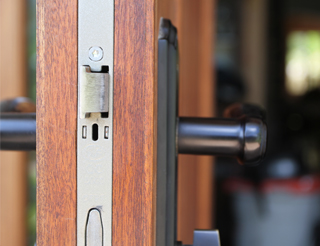 BOLTS
Bolts are used on a set of double doors where one of the door is inactive most of the time, and the other door closes into it. The inactive door is held closed with a bolt installed at the top and bottom. For our pre-hung doors, Borano offers surface bolts or flush bolts in various finishes to match the rest of your hardware. The surface bolts are available as well in different lengths (12″, 24″ or 36″), depending on the height of your chosen door. Surface bolts are mounted to the surface of the door, and flush bolts are recessed into the edge of the door for a more concealed look.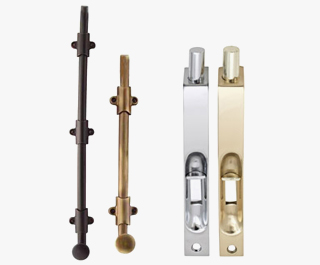 Surface Bolt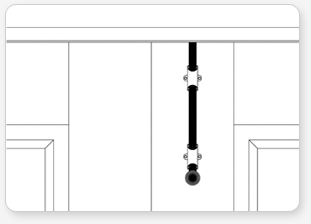 Flush Bolt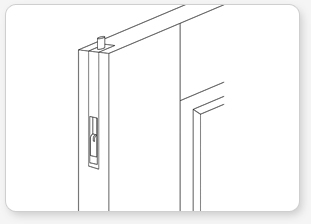 Finishes
| | |
| --- | --- |
| | |
| OIL-RUBBED DARK | LIFETIME BRIGHT BRASS |
| | |
| ANTIQUE BRASS | SATIN NICKEL |
KNOCKERS
Our solid brass lion's head knockers add functionality and beauty to your chosen door.
PULLS
Our hand forged solid brass Provence Pull, measuring 9-inch diameter, is unsurpassed in quality. The presence created by this 14-pound door pull will be evident each time you enter your home. Get a close-up view, a virtual tradeshow presentation!
Refrigerator Pull
Length: 36 "
Diameter: 1 ¼ "
Finish: Stainless steel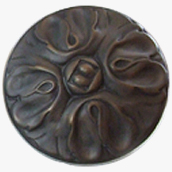 Oil Rubbed Dark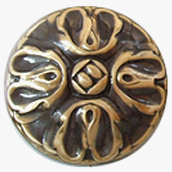 Antique Brass
DECORATIVE CLAVOS
Add details to your door with our hand forged rust free decorative clavos. Each shape comes in different dimensions (1″ or 2″).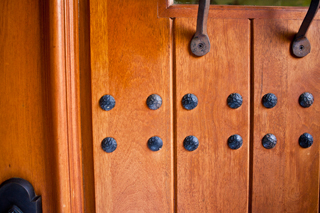 DECORATIVE STRAPS
Our hand forged decorative straps compliment the rustic beauty of our doors. Dimensions will vary depending on door style and size.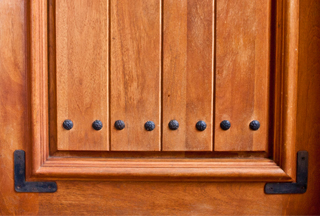 CORNER STRAP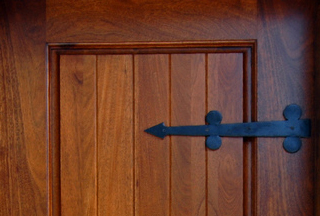 SPEAR STRAP